At Fit For Life Jenkintown, we want our clients to try and learn new things. We offer a safe and all-inclusive environment here. Our top priority is to offer support and to challenge ourselves mentally and physically. We want to have fun with others looking to do the same. We believe that If you love what you do, you will keep doing it, even when things get tough, find your love. YOU CAN DO IT!
Our top priority is to hire trainers that we know will take care of our clients. All of our instructors are well-trained professionals. But most importantly, they are good and authentic people. We really care about your overall health and happiness. We don't have membership fees because we only want you to pay for classes that you want to take. Whether you're a dancer or fitness enthusiast you will find an instructor that suits your interests. We are here to help you on your fitness journey.  We offer many classes to help you with your goals.  We look forward to helping you on your journey in life.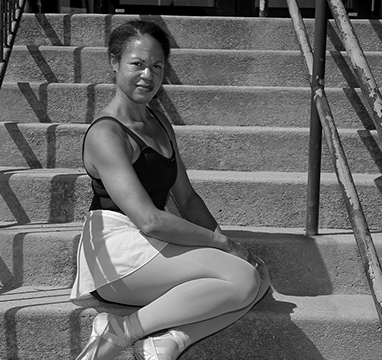 Elizabeth Borge
Founder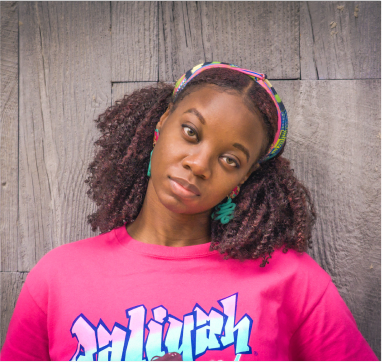 Kandace Armstrong
Hip Hop/Afrobeat Instructor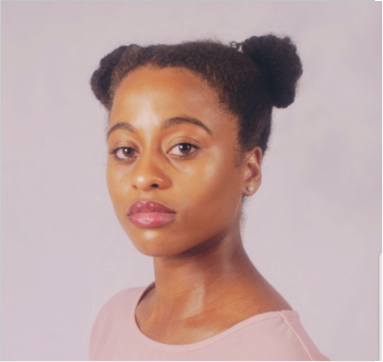 Jileesa Alston
Contemporary/Jazz Instructor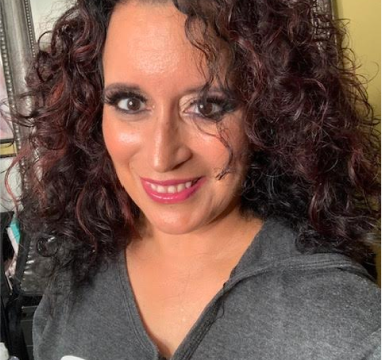 Sandra Castro
Zumba Instructor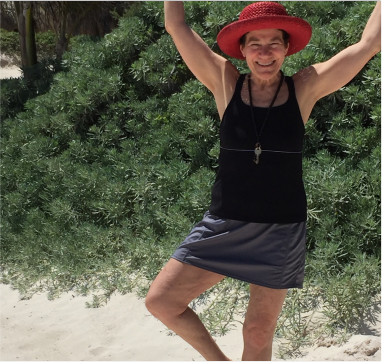 Peggy Mandell
Yoga Instructor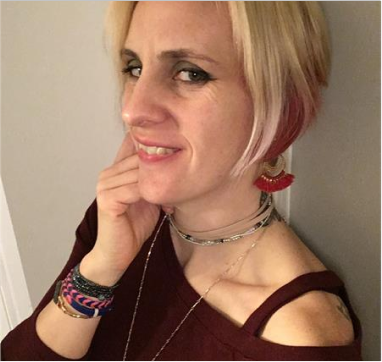 Kathryn Venini (Kate)
Fitness/Barre/Pilates Instructor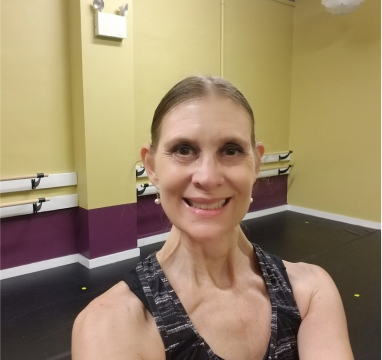 Mary Jo Fronckel
Ballet/Barre Instructor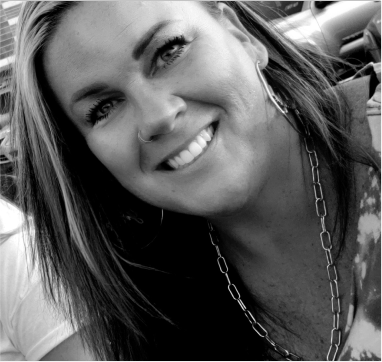 Megan Mc Hugh
Tap Dance Instructor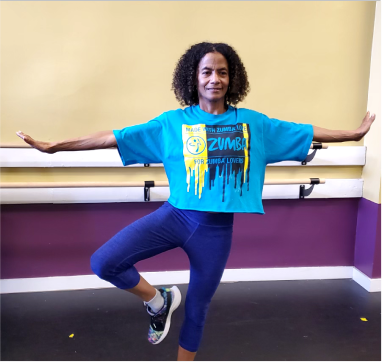 Linda Lark
Zumba Instructor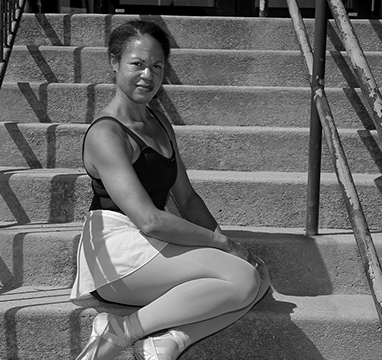 Elizabeth Borge
Founder
About me
Elizabeth is a certified professional coach and has had years of counseling experience. She is also a Certified Personal Trainer, NASM Performance Enhancement Specialist, Certified Professional Coach, an AFPA Certified Nutrition Consultant Master Level (APFA Nutrition and Wellness consultant, Holistic Nutrition consultant and Sports Nutrition Consultant, Certified Weight Management Specialist) and ACE Group Fitness and ACE Mind and Body Certified and an UrbanKick instructor. She is here to help you find that healthy balance in your life.
Elizabeth's experience in various areas including nutrition, personal training, mind-body (yoga, Pilates and Tai Chi), and life coaching are invaluable. All these areas, in addition to her career as a researcher have provided her with experience and knowledge that she is happy to share with you.
Elizabeth has made dance a major part of her life. She has studied jazz, modern, tap and hip hop, along with her major focus of ballet. She is here to share her knowledge with you so you can become more active and healthy in your life.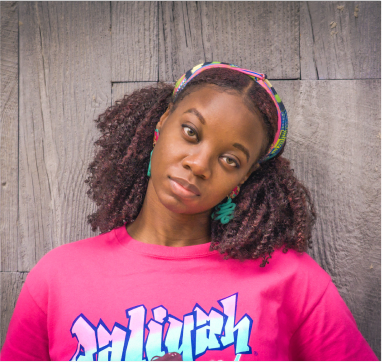 Kandace Armstrong
Hip Hop/Afrobeat Instructor
Kandace Armstrong
Kandace has been teaching dance for 15 years. Her first dance moves began in her mother's womb, from there she danced in front of the mirror in her room. After performing in her high school talent show, she knew dance was her passion.
At 17, she taught her first hip hop dance class at the Philly Movements Dance company. She went on to pursue choreographing dances for singing artists. In 2018, she became a certified Zumba instructor. In 2019, she made and reached the goal of losing 40 lbs. by doing Zumba, Hip Hop, Afro dance, HIIT, Tabata, and Boot camp. This inspired her to develop a dance format for females called G.G.I ( Go Get It ) DANCE FITNESS, it includes her passions of Hip Hop/Afrobeat dancing and exercises she enjoys. She feels there is always room to grow in life. She says, " I'm always a student, I'm forever learning." She is also interested in becoming a certified personal trainer one day! When people ask Kandace if she is still dancing, she says, "even when I'm 80 with a cane, I will still be dancing."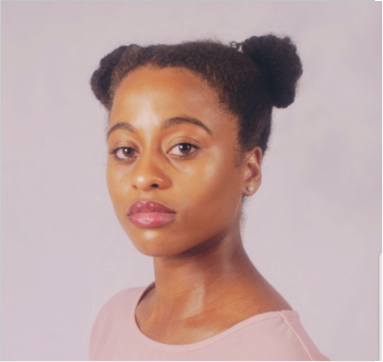 Jileesa Alston
Contemporary/Jazz Instructor
Jileesa Alston
Jileesa Alston is a dancer, teacher and choreographer in Philadelphia and surrounding suburbs. From a young child Jileesa was very shy and sheltered. Through fate and necessity she discovered her
love for movement while listening to music. Formally Jileesa began her dance training at the age of seven at Bodies in Motion, located in Southwest Philadelphia, where her first love was ballet. She continued her studies in high school at Progressive Center for Dance, which is now Carol's Center for Dance (CCD), home of Grace Dance Theater located in West Philadelphia.
After graduating high school and continuing her education at Widener University for biology she quickly realized all she wanted to do was dance. The following year Jileesa returned to CCD for training along with their annual adult classes as well as Pop-Up classes throughout the city. Shortly after, she began her teaching journey.
She has been teaching for six years. She is super excited to be a part of the Fit For Life Jenkintown
Dance Family!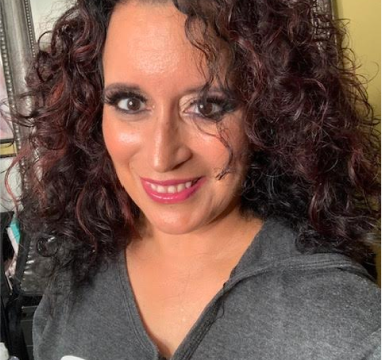 Sandra Castro
Zumba Instructor
Sandra Castro
Sandra has been a ZIN™ Member since Sep 2011 ans she loves teaching Zumba classes. Since she was a child, she danced in a folkloric Colombian group, specializing in Cumbia. From 2003-2009, she performed on dance teams for the Atrium Dance Studio in Pennsauken, NJ. Then, she joined Top Hat Dance Studio and became part of their ladies styling Cuban salsa team, Ahi Na Ma. In October of 2011, she decided to get her Zumba license and has been teaching ever since. She feels that teaching zumba is natural for her with her salsa background and Colombian roots. She is now licensed to teach Zumba, Zumba Toning, Zumba Gold, Zumba Kids & Kids Jr., Zumba Step. You will see salsa and cumbia in her Zumba choreography.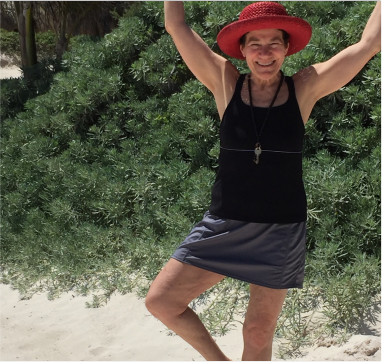 Peggy Mandell
Yoga Instructor
Peggy Mandell
Peggy retired as a prep school director of admissions. She began practicing yoga at age 61 and became a Kripalu-certified yoga instructor in February 2018. Since then, she has led classes at The Abington Club and Kleinlife Senior Center. She has a loyal following of students who love her mindful, slow-paced approach to yoga. Students love her detailed anatomical instructions, a hallmark of Kripalu training, which helps them gain body alignment and awareness, learn the health benefits of each pose, and ensure a safe practice. Peggy lives in Jenkintown and stays fit by swimming, cycling, and staying active with aerobics and power walking. She loves classical music and believes practicing yoga to music enhances relaxation and focus.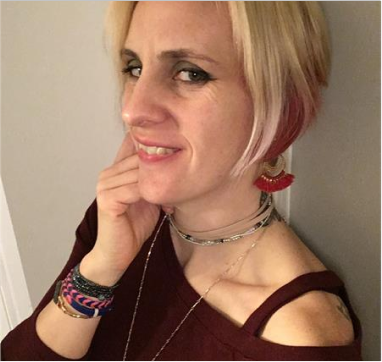 Kathryn Venini (Kate)
Fitness/Barre/Pilates Instructor
Kathryn Venini (Kate)
Kate found her love of fitness through her weight loss journey. Over the past nine years, Kate has honed her skills. She currently holds 13 certifications. Her knowledge makes her well-rounded and unique and she brings her style and flare to every class.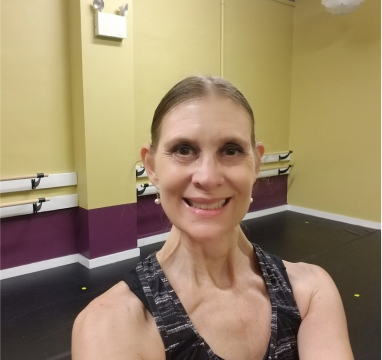 Mary Jo Fronckel
Ballet/Barre Instructor
Mary Jo Fronckel
Mary has a Bachelor of Arts Degree in Psychology from Temple University. She also received her Paralegal Certificate from Manor College. She has certifications in Barre, Spin, Primary Aerobics, Personal Training, Pilates, and CPR. Ballet led her to fitness.
She currently studies at the Metropolitan Ballet Academy, Adult Division. She's been certified since 1995 and initially taught at various clubs. Now, she teaches at the Northeast Racquet Club, Crunch Huntingdon Valley, Edge Somerton, and Fit for Life Jenkintown.
Her favorite class to teach is Total Body Conditioning because she focuses on form, posture, and body alignment.
She performs with En Pointe in Philadelphia in their Nutcracker and spring ballets, and she's happy to have the opportunity to teach an adult ballet class at Fit for Life.
She is also a Mom to two teen daughters, Marissa and Emily, who both study dance and attend Abington High School.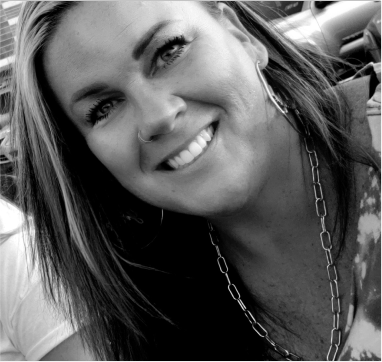 Megan Mc Hugh
Tap Dance Instructor
Megan Mc Hugh
Meghan has been tap dancing for almost 40 years. As a young student, she fell in love with it instantly! She took classes at STEPS on Broadway and Koresh Dance Center. After running a successful dance program of 20+ years with the Philadelphia Department of Recreation, Meghan finally opened her dance studio in 2016. Meghan has attended the Rhee Gold DanceLife Teachers Conference and was able to study under Diane Gudat, Drew Burgess, and Thelma Goldberg. Meghan looks forward to sharing her love of all things TAP with you!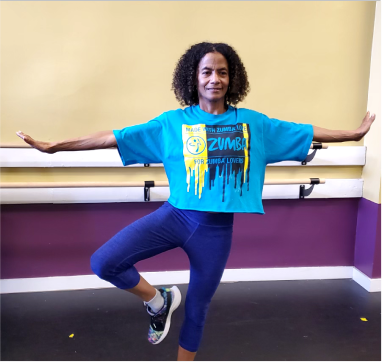 Linda Lark
Zumba Instructor
Linda Lark
Linda was born and raised in Philadelphia. Her credentials include: Basic, Kids, and Zumba Step. Now she resides in the Elkins Park area. Fitness has been a vital part of her life for 20+ years. Linda taught Basic Zumba and Kids Zumba at Jardel Recreation Center. Now she teaches Basic Zumba at Second Macedonia Church in the Logan section of Philadelphia. She also teaches Zumba demonstrations at block parties.
Her style of Zumba includes a mixture of high impact, free weights, and low impact for a great cool down. She is here to encourage long-term fitness goals.