Why Fit for Life
JENKINTOWN
"Your body is the only one you will ever have, you live in it, and you must take care of it now. I truly believe that being physically active, eating in a healthy manner and practicing techniques aimed at stress reduction are the best ways to manage long-term health".
– Elizabeth Borge, Founder Fit For Life Jenkintown
Judgement-Free
Dance Studio for Our Community
All genders are welcome in our classes!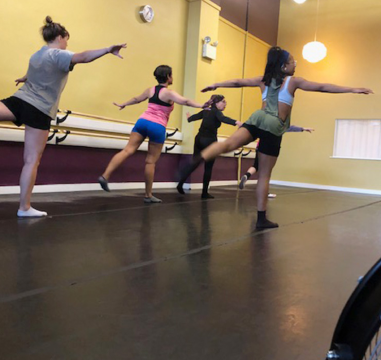 Dance
We offer a variety of adult dance classes to choose from. We are currently offering Ballet, Tap Contemporary, Jazz, and Hip-Hop.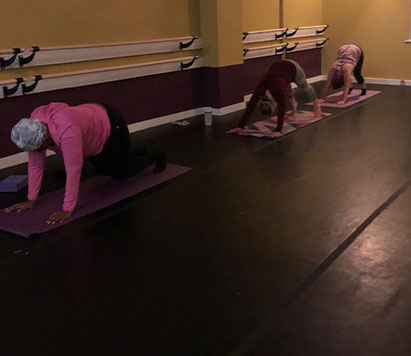 Yoga
We offer Hatha Yoga and Chair Yoga. It builds muscle, boosts metabolism, and increases circulation through breathwork.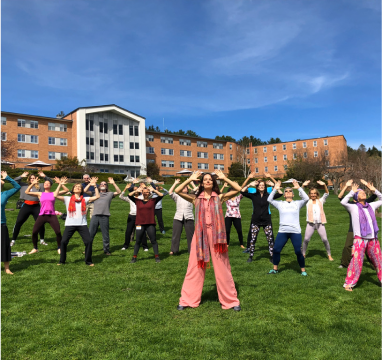 Tai Chi and Qigong
Qigong and tai chi are a series of breath and movement exercises that work on the entire body in a flowing sequence.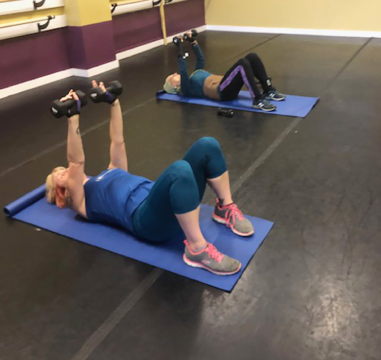 Body Shaping And Cardio
Fit For Life offers Pilates, Barre, and Cardio Sculpting. Barre is a combination of traditional ballet and barre moves.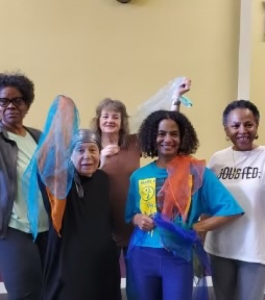 Unique Coaching style
We are not a gym. Fit for Life encourages camaraderie and support among the participants and the teachers. It's about developing a lifestyle and habits that extend beyond the classes. We offer carefully designed programs with strength training, dance fitness, traditional dance, pilates, barre, and yoga for any age and any experience level.
ABOUT FIT FOR LIFE JENKINTOWN
Anyone Can Do It
Fun Environment
We always strive to provide a supportive and fun environment for the well-being of its community while mentally and physically challenging its clients. Fit for Life Jenkintown is a judgment-free zone that ensures no one will ever be concerned that they will fail or embarrass themselves while learning.

Marie Valoris
There is a positive energy at Fit for Life in Jenkintown. The owner really cares about the whole body–by evaluating your level of fitness both through nutrition and exercise. The trainers, whose expertise in so many venues of fitness is astounding, is a good reason to visit this new and emerging health facility.
Client

Laurel Sweeney
I attend 7:30 AM yoga on Saturdays at Fit for Life because the instructor, Allyson, guides us carefully through poses that build strength, stamina and tone. Her gentle classes, and great choices for accompanying music, are unique and very enjoyable. I find this studio has more heart and deep caring for improving the health, or simply adding joy to the lives of its clients, than any others I've visited.
Client

Ruby Johnson
Linda's Tuesday night class was really fun and a good workout! I've only been able to attend one class so far due to my work schedule, but if I'm in the area soon I will try to come again. I would really recommend zumba with Linda – she has tons of enthusiasm and gets everyone involved!
Client

Jonathan Magen
Highly recommend this place, the owner has a fantastically pragmatic view on well being. Absolutely worth dropping by in person, or at least checking out the website for their online classes. Wide variety of options (Tai Chi, even) and exceedingly reasonable prices. Elizabeth knows what's up, check it out!
Client

Margaret Fantini
Elizabeth is wonderful. She answered all my questions prior to taking her class and when I arrived she was gracious and remembered me. The class was relaxing and for a beginner, easy to follow. I can't wait until my next class.
Client
OUR INSTRUCTORS
Meet Our
Talented instructors
Our instructors are authentic and caring people. You will always find an instructor that suits your interests and will push you towards your goals. Here at Fit For Life, we pride ourselves on our generous tight-knit community.
TRY US
Sign up for our new client special, get 25% off for the first month
Experience our amazing fitness, yoga & dance classes!
✅ No long-term membership required
✅ Improve Mental Health & Stress levels
✅ Get Fit and Stronger with Science-backed Training
✅ Feel Energetic - Be YOUR BEST SELF!
"*" indicates required fields