Make your employees' health a priority. Join hundreds of companies implementing wellness programs and get your employees fit to work and fit for life!
Fit for Life Jenkintown offers wellness activities you can do at home, in the office or at our studio to ensure your employees are physically fit and mentally capable to keep going. Our classes are easy, fun and will definitely instill a good vibe on your employees!
Here are classes you can choose from: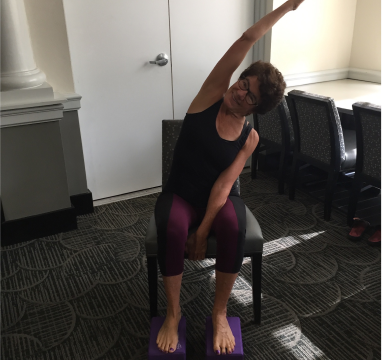 Yoga
Beginner's Yoga, Vinyasa Yoga, and Chair Yoga.
Improve your flexibility, strength, and mind. Yoga is a great stand-alone workout or can be combined with other programs.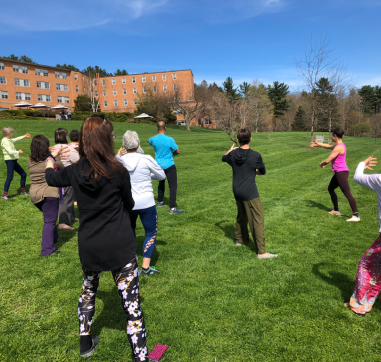 Tai Chi
A Chinese martial art practiced for its health benefits and self-defense.
This series of mind-body moves is often described as meditation in motion.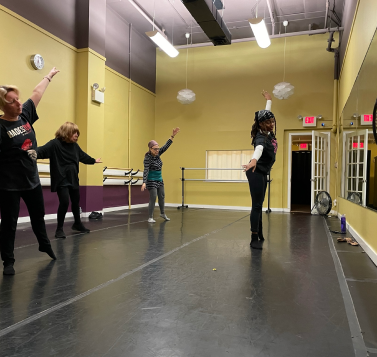 Barre
A combination of ballet postures and other disciplines like yoga and pilates. The barre is used for balance and focuses on high-reps and small movements. It's an effective all-around workout!
These exercises will surely help your employees get the right stretch and mental clarity to function well as individuals at work, at home or anywhere in the world.

Laurel Sweeney
I attend 7:30 AM yoga on Saturdays at Fit for Life because the instructor, Allyson, guides us carefully through poses that build strength, stamina and tone. Her gentle classes, and great choices for accompanying music, are unique and very enjoyable. I find this studio has more heart and deep caring for improving the health, or simply adding joy to the lives of its clients, than any others I've visited.
Client

Ruby Johnson
Linda's Tuesday night class was really fun and a good workout! I've only been able to attend one class so far due to my work schedule, but if I'm in the area soon I will try to come again. I would really recommend zumba with Linda – she has tons of enthusiasm and gets everyone involved!
Client

Jonathan Magen
Highly recommend this place, the owner has a fantastically pragmatic view on well being. Absolutely worth dropping by in person, or at least checking out the website for their online classes. Wide variety of options (Tai Chi, even) and exceedingly reasonable prices. Elizabeth knows what's up, check it out!
Client

Veena Mehta
I attend chair yoga on zoom with Peggy. She is such a wonderful instructor, keeps us going, never felt that the class is boring. Thank you Peggy.
Client

Margaret Fantini
Elizabeth is wonderful. She answered all my questions prior to taking her class and when I arrived she was gracious and remembered me. The class was relaxing and for a beginner, easy to follow. I can't wait until my next class.
Client