Experience the Fit For Life Difference
Unlimited Fitness Classes As low as $60/month. Dance classes start at $10/class.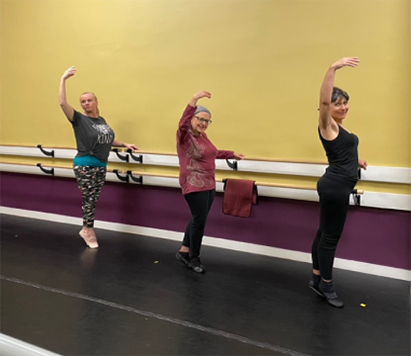 Ballet
Teaches strength, coordination, and flexibility. Ballet helps the body to be strong and limber. It also helps with mobility and posture. Ballet is a great cardiovascular activity as it can elevate the heart rate and can promote healthy, physical activity.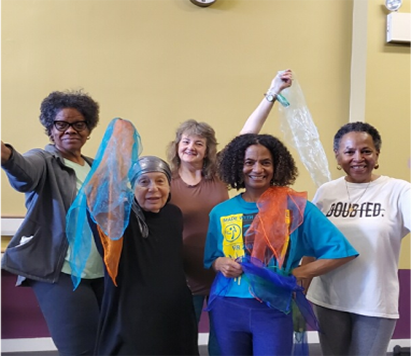 Contemporary
Contemporary dance is all about self-expression, storytelling, and freedom. It breaks away from the strict techniques and movements that make those styles so recognizable.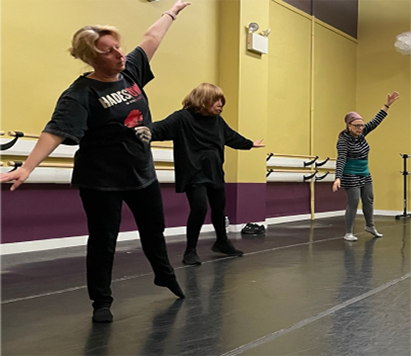 Jazz
Jazz dance includes strength, flexibility and conditioning techniques. Also progressions including turns, kicks and leaps. In a Jazz class the dancers learn many fun and trendy dance steps that are used for all forms of dance.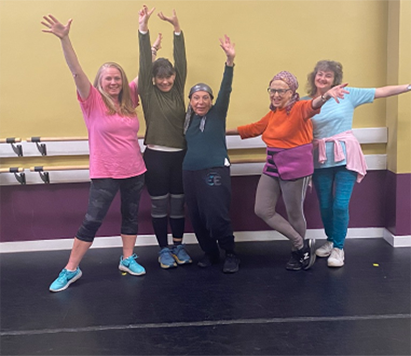 Hip-Hop
Hip-hop dance is a full body workout that has both high-impact and anaerobic health benefits. It can likewise strengthen the muscles in your arms, legs, and the core improving joint and bone health.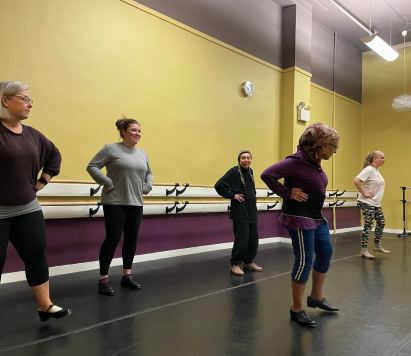 Tap
If you are new to tap, or have had less than 6 months of classes, this is the class for you. Basic tap skills will be introduced to build a solid basic level of technique (shuffles, flaps, shuffle ball change, etc.). Level of difficulty will progress to continually challenge the participants. This class is for beginning students as well as more advanced dancers.
All genders are welcome in our classes!

Laurel Sweeney
I attend 7:30 AM yoga on Saturdays at Fit for Life because the instructor, Allyson, guides us carefully through poses that build strength, stamina and tone. Her gentle classes, and great choices for accompanying music, are unique and very enjoyable. I find this studio has more heart and deep caring for improving the health, or simply adding joy to the lives of its clients, than any others I've visited.
Client

Ruby Johnson
Linda's Tuesday night class was really fun and a good workout! I've only been able to attend one class so far due to my work schedule, but if I'm in the area soon I will try to come again. I would really recommend zumba with Linda – she has tons of enthusiasm and gets everyone involved!
Client

Jonathan Magen
Highly recommend this place, the owner has a fantastically pragmatic view on well being. Absolutely worth dropping by in person, or at least checking out the website for their online classes. Wide variety of options (Tai Chi, even) and exceedingly reasonable prices. Elizabeth knows what's up, check it out!
Client

Veena Mehta
I attend chair yoga on zoom with Peggy. She is such a wonderful instructor, keeps us going, never felt that the class is boring. Thank you Peggy.
Client

Margaret Fantini
Elizabeth is wonderful. She answered all my questions prior to taking her class and when I arrived she was gracious and remembered me. The class was relaxing and for a beginner, easy to follow. I can't wait until my next class.
Client
TRY US
Sign up for our new client special, get 25% off for the first month
Experience our amazing fitness, yoga & dance classes!
✅ No long-term membership required
✅ Improve Mental Health & Stress levels
✅ Get Fit and Stronger with Science-backed Training
✅ Feel Energetic - Be YOUR BEST SELF!